A note from the founder
My earliest memories are in the kitchen, baking cookies with my mom, patiently waiting for my favorite part — licking the bowl and spatula clean from cookie dough (yes, raw eggs and all). I grew up in a family where everything was made from scratch, from homemade extracts to meals using fresh ingredients from our garden. It set the standard for what food should taste like, and most importantly, how it should make you feel.
I believe eating well should fit into your everyday, effortlessly. I created Doughy using the highest quality ingredients to create the cleanest, most delicious indulgence. I didn't just want a healthy alternative, I wanted something special and exceptionally decadent. Because if it doesn't taste great, what's the point?
While on a mission to create something that tasted better, I knew Doughy also needed to do better. Our commitment to this planet runs deep, we keep our carbon footprint low by only using plant-based ingredients and easily recyclable packaging. We can't help the planet without supporting the people that inhabit it, that's why we donate a portion of our net profits to feeding those in need.
From my kitchen to yours,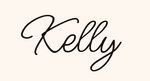 Egg & Dairy Free
Doughy is proud to be completely vegan and free of any animal products
Gluten & Grain Free
Our dough is free from any and all grains, gluten, or flours
Low in Calories & Sugar
Only 90 calories per serving! And naturally sweetened with maple syrup
7 Ingredients Or Less
We got rid of the bad, so you can feel good. Simple, clean ingredients never tasted so irresistible
Hunger is a daily struggle for more than 35 million people in the United States, caused by poverty and lack of resources at both the national and local levels. With every product we sell, we provide meals to the most vulnerable families by partnering with impactful organizations directly supporting communities in need. We believe food is a human right and no one deserves to go to bed hungry.
shop now
Made with just 7 ingredients or less
We use seven ingredients or less in each flavor, all of which you can pronounce - aka NO additives or chemicals. We carefully source and appreciate every single ingredient in our recipes to bring you the best tasting, cleanest vegan cookie dough you can find to feed a happy mind, body, and soul.
shop now